If you've ever watched an anime, chances are you've seen animation from one of the production companies listed below. If you like anime, it's worth looking into which anime studios are the best to watch.
This list is based on information from a wide variety of sources, including Anime News Network. So, if you're looking for the Best Anime Studio Of All Time, you'll be hard-pressed to find a list more definitive. Anime studios come and go, but the ones that have been the best anime studios of all time have stuck around for decades.
Brain's Base
Founded in 1996 by former members of Tokyo Movie Shinsha, Brain's Base has been doing anime for 20 or so years now.
Whether it's an adorable anime about a toddler at daycare like School Babysitters or a deeply philosophical show like Mawaru Penguindrum, Brain's Base has something for anime fans of every taste.
Most Popular Anime by Brain's Base:
Baccano!
Natsume's Book Of Friends
Spice & Wolf
Studio Trigger
Founder Hiroyuki Imaishi, who previously worked at Gainax, founded Studio Trigger, following his success in Gurren Lagann (2007).
ConsequentlyStudio Trigger's creation with Gurren Lagann's visual humor and style being the defining characteristics of the studio's work and Trigger being thought of as a successor to Gainax.
After leaving Gainax, Hiroyuki Imaishi and Masahiko tsuka established Studio Trigger on August 22, 2011. The studio's name and website were revealed in October 2011.
The production company Trigger is not only responsible for the development of various series, but it has also launched its first original anime television series, take the life of la Kill, which aired from October 2013 to March 2014.
Most Popular Anime by Studio Trigger:
Little Witch Academia
Promare
Related: 10 Of The Best Mystery Anime's You Need To Watch Today
Shaft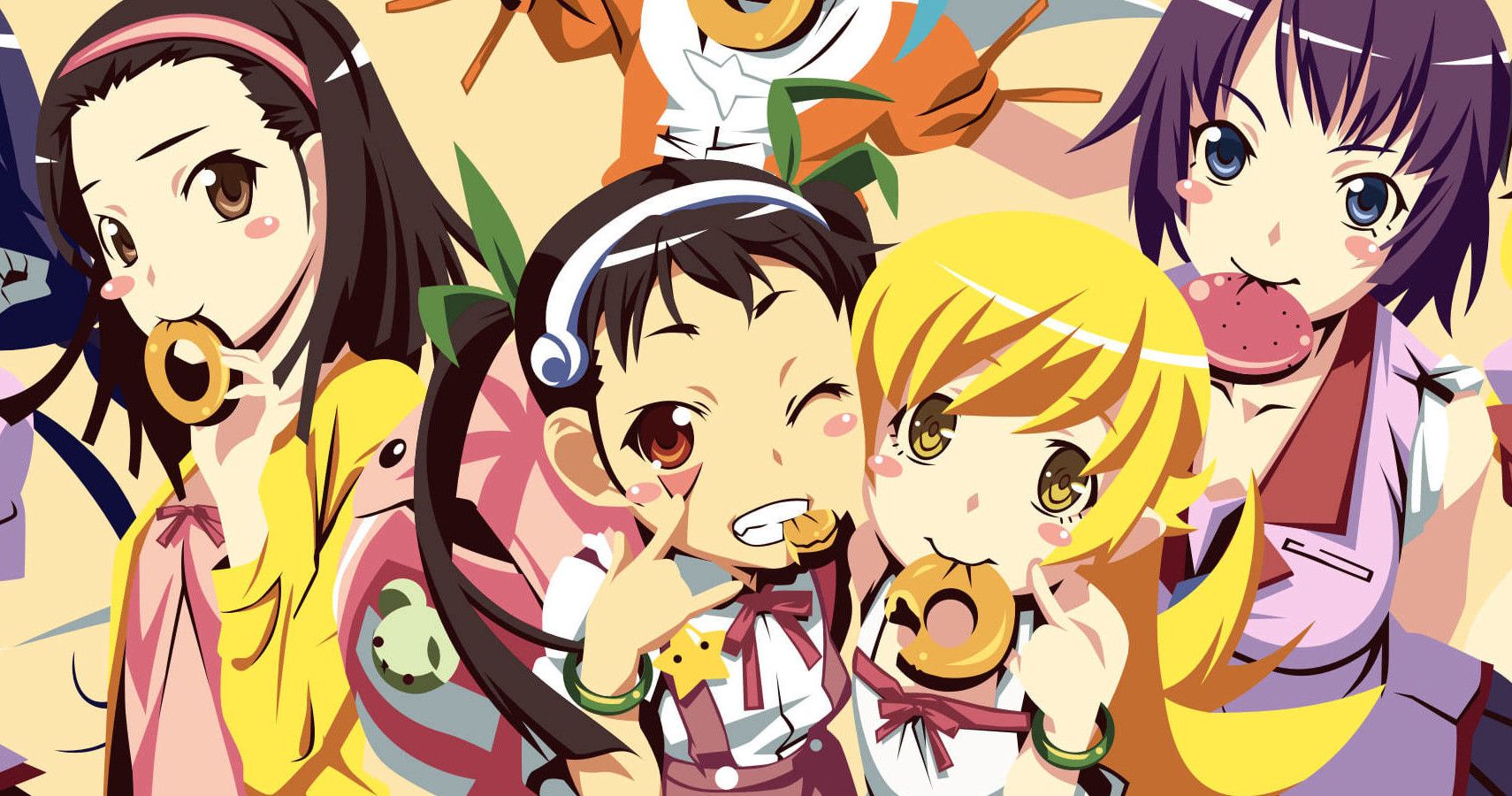 Located in Suginami, Tokyo, Studio Shaft has been producing animation projects since 1975. Since 2004, it has been influenced by director Akiyuki Shinbo.
He is known for his avant-garde cinematography and his striking visual style featured in Hidamari Sketch (2007), Sayonara, Zetsubou-Sensei (2007), the Monogatari series, and Puella Magi Madoka Magica (2011).
Most Popular Anime By Studio Shaft:
Monogatari Series
Owarimonogatari
P.A Works
P.A. Works Corporation is a Japanese animation studio founded on November 10, 2000. The company's president and director, Kenji Horikawa, was once employed by Tatsunoko Production, Production I.G., and Bee Train Production before establishing P.A. Works Corporation.
Studio P.A. Works changed their name to P.A. Works in 2002. Their main office in Toyama Prefecture is where production takes place and digital photography is done.
Video games are also a part of the company's andn addition to collaborating in the past with companies such as Production I.G. and Bee Train for anime.
The P.A. Works team worked on True Tears' production, which was their first anime as the leading animation team involved in the production process.
Most Popular Anime By P.A. Works:
Angel Beats
Canaan
Nagi no Asukara
Ume Musume: Pretty Derby
J.C Staff
Japanese animation studio J.C. Staff was founded in 1986 by Tomoyuki Miyata, the Tatsunoko Production director. Their first feature release was Yōtōden in 1987.
They have produced several well-known anime series, such as Food Wars!: Shokugeki no Soma, A Certain Magical Index, Date A Live, Toradora!, The Disastrous Life of Saiki K., Maid Sama!, Bakuman, Shakugan no Shana, Little Busters!, Azumanga Daioh, and One-Punch Man season 2.
Most Popular Anime By J.C. Staff:
Food Wars!
One Punch Man Season 2
Bakuman
The Disastrous Life Of Saiki K.
Toei Animation
The company was founded in 1948 as Japan Animated Films by animators Kenz Masaoka and Zenjir Yamamoto. Its name was later shortened to Toei Animation. It has created many anime series and movies, some of which have become popular worldwide.
This company's mascot is the cat Pero, which was introduced in a 1969 film adaptation of Puss in Boots.
Toei Animation released animated versions of manga series by manga artists, including One Piece, Dragon Ball, and Sakura Moon.
Most Popular Anime By Toei Animation:
Slam Dunk
Mononoke
Saint Seya
Related: Anime With The Highest Number Of Episodes
White Fox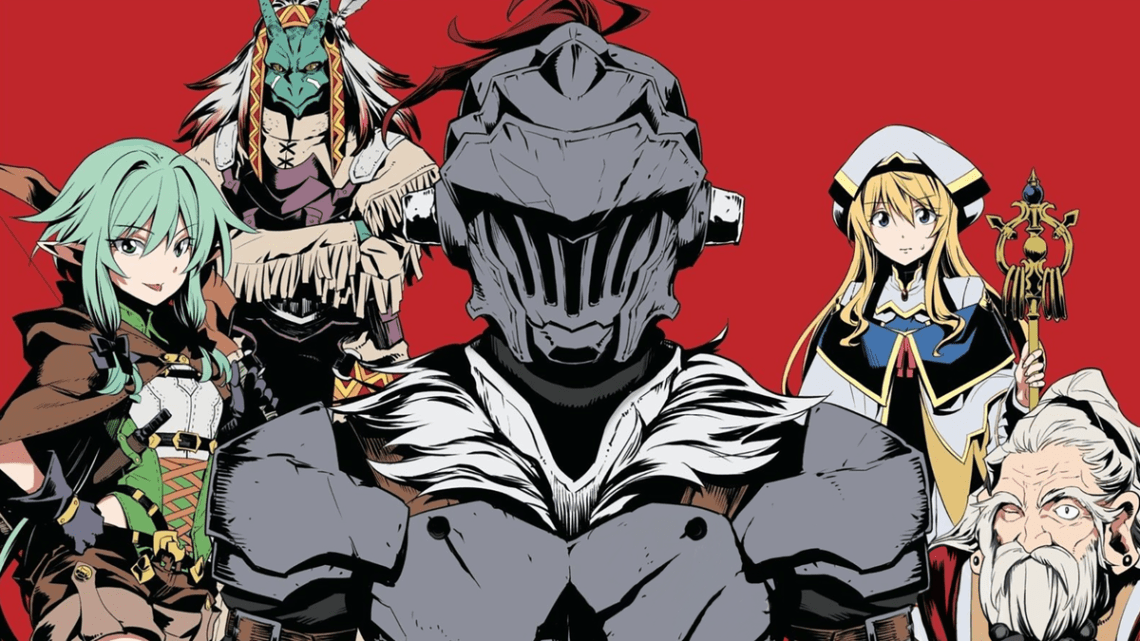 White Fox was founded by Gaku Iwasa in 2007 and is responsible for many popular anime series. They released The Devil is a Part-Timer! in 2009, a humorous reverse isekai, and they made the Re:Zero series last year.
Other famous works include Akame ga Kill, Goblin Slayer, and Katanagatari.
Most Popular Anime By White Fox:
The Devil Is A Part-Timer
Katanagatari
Goblin Slayer
Studio Pierrot
Studio Pierrot's headquarters is situated in Mitaka, Tokyo, and it is one of Japan's first animation studios. It was founded by ex-employees of Tatsunoko Production and Mushi Production in 1979.
Many anime series that Pierrot has worked on are worldwide hits, including Naruto, Bleach, Yu Yu Hakusho, Black Clover, Naruto: Naruto Next Generations, Tokyo Ghoul, and Great Teacher Onizuka.
Clowns are the company emblem. "Piero" is the Japanese word for clown, influenced by the classic character Pierrot.
The two anime series from the company, Yu Yu Hakusho and Saiyuki, won the Animage Anime Grand Prix Award in 1994 and 1995 and 2000.
Most Popular Anime By Studio Pierrot:
Production I.G.
Founded by Mitsuhisa Ishikawa on December 15, 1987, and headquartered in Musashino, Tokyo, Japan, Production I.G. was named after company founder Mitsuhisa Ishikawa and character designer Takayuki Goto.
Aside from creating numerous anime T.V. series, OVAs, and feature films, the studio has also been involved in video game design and development, music publishing and management, and video game development.
Its most famous works include Ghost in the Shell, Guilty Crown, Psycho-Pass, and Eden of the East. It developed intros, cut-scenes, and artwork for video games such as Namco Tales Studio's Tales of Symphonia.
Most Popular Anime By Production I.G.:
Psycho Pass
Ghost In The Shell
Kuroko No Basket
Sunrise
Sunrise is one of the oldest Japanese animation studios. It was founded in September 1972 in Suginami, Tokyo, with its former name, Nippon Sunrise, and, before that, Sunrise Studio.
It is known for critically acclaimed and acclaimed original anime shows, including Gundam, Cowboy Bebop, Space Runaway Ideon, Armored Trooper Votoms, Future GPX Cyber Formula, Crush Gear Turbo, and so on.
They also operated a video-game studio named Sunrise Interactive, under their company pseudonym Hajime Yatate.
Most Popular Anime By Sunrise:
Cowboy Bebop
Gintama
Mobile Suit Gundam Wing
A-1 Pictures
Former Sunrise producer Mikihiro Iwata founded A1 Pictures, a division of Sony Music Entertainment Japan's Aniplex anime production companies.
Since then, the studio has grown and evolved into more than just a family-oriented series production studio, but one that oversees a wide range of media and anime productions and has overseen their distribution as well.
The studio has also established a global influence, participating in international events, such as Anime Expo 2007, which was held in Long Beach, California, and holding its own panel there.
Most Popular Anime By A-1 Pictures:
Your Lie In April
Black Butler
Studio Ghibli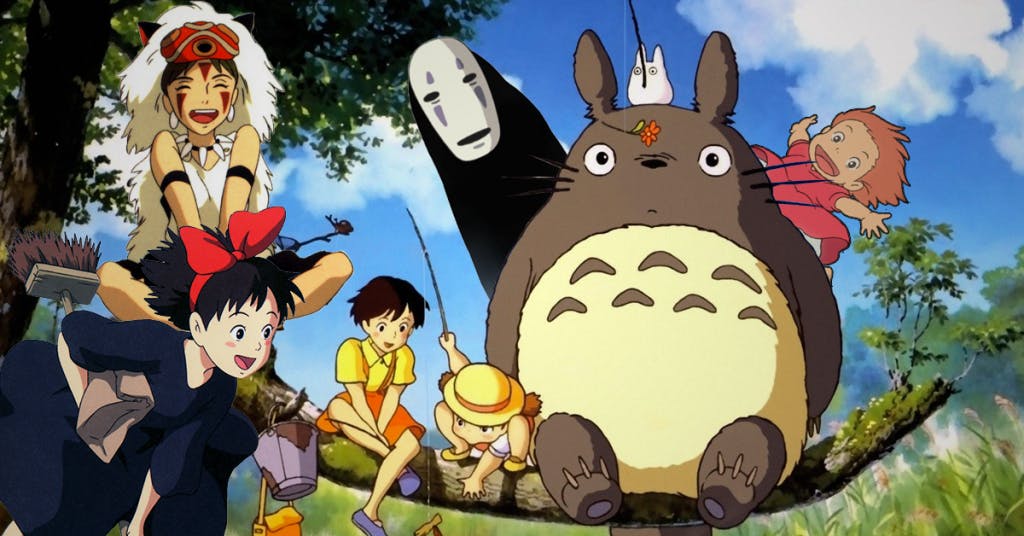 Most people would probably mention Studio Ghibli if you asked them to name a studio for anime. This studio has produced some of the most spectacular animated movies ever made — in any medium, not just anime.
Many of these films combine narratives about young girls learning about the world around them with important messages about the importance of caring for the natural environment.
My Neighbor Totoro, Princess Mononoke, and Spirited Away are among its most famous films, but they've also produced more than a few other stellar stories that are well worth watching.
Most Popular Anime By Studio Ghibli:
My Neighbor Totoro
Princess Mononoke
Spirited Away
Howl's Moving Castle
Kyoto Animation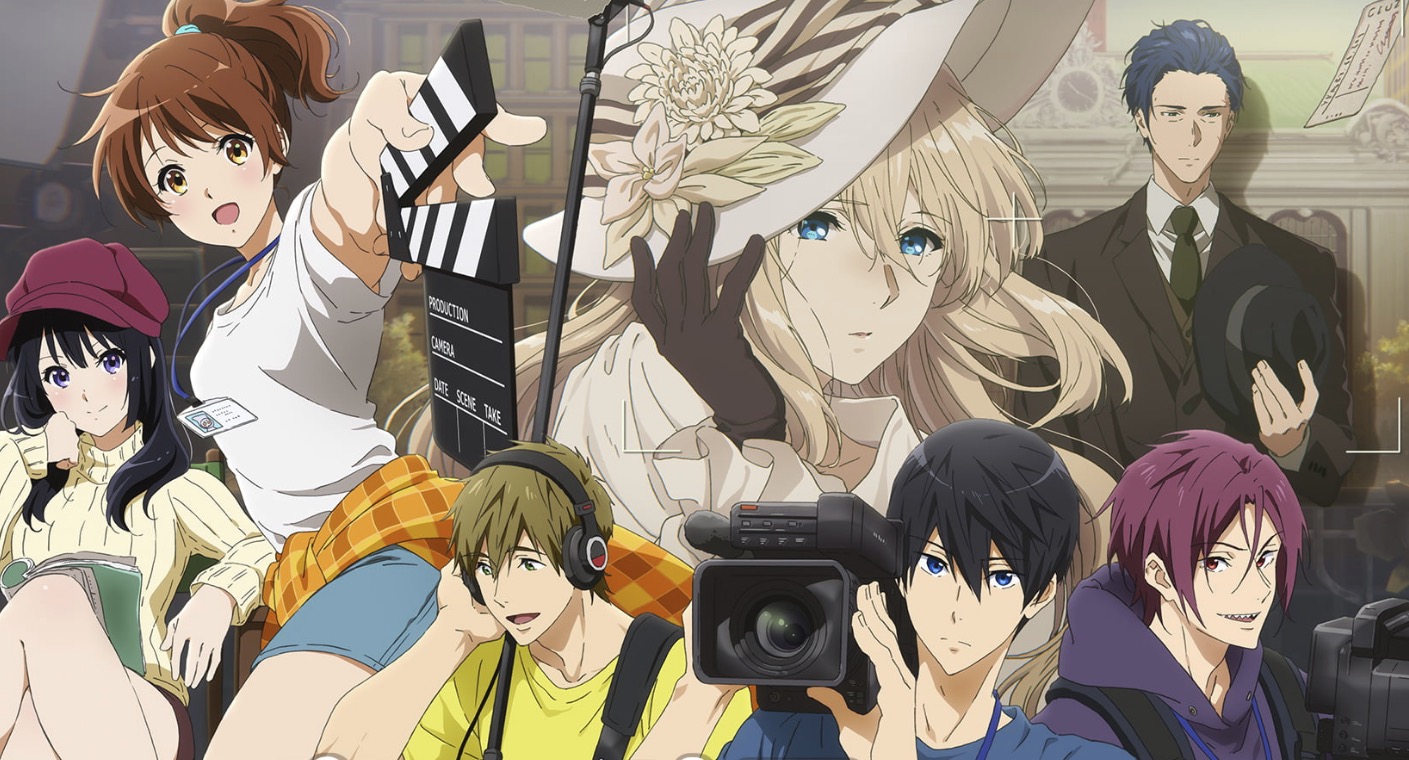 The Japanese company is known as KyoAni, often abbreviated KyoAni, is an animation studio and light novel publisher located in Uji, Kyoto Prefecture.
It has produced such anime works as The Melancholy of Haruhi Suzumiya (2006), Clannad (2007), Free! (2013), Sound! Euphonium (2015), A Silent Voice (2016), and Violet Evergarden (2018).
Kyoto Animation's most notable asset is its job security and in-house training. Unlike many animation studios, which hire freelancers, Kyoto Animation's studio employees are salaried rather than independent contractors.
The company has said the practices have encouraged employees to focus on frame quality, not production quotas.
Women in animation gave the company its Diversity Award in 2020 for its efforts to create a gender-balanced workforce and encourage women to enter the industry.
Most Popular Anime By Kyoto Animation:
Clannad: After Story
A Silent Voice
Full Metal Panic
The Melancholy Of Haruhi Suzumiya
MAPPA Studio
Mappa Studio is a Japanese animation studio founded on June 14, 2011, by Masao Maruyama, former Pompy and Madhouse creator and former director of Clueless. They created Yuri!!! On Ice and kids on the slope, among other fantastic anime.
MAPPA is an acronym for the Maruyama Animation Produce Project Association.
Most Popular Anime By MAPPA:
Check Out: 12 of the Best Anime Created by Mappa Studio, According to My Anime List
UFOtable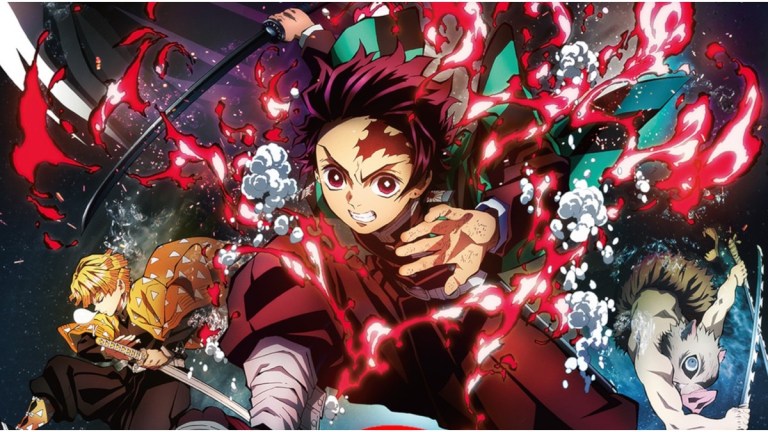 Founded in October 2000 by former staff at TMS Entertainment's Telecom Animation Film in Nakano, Tokyo, Ufotable is a leading Japanese animation studio. What sets them apart is their use of claymation.
The studio has also produced works like Fate/Zero, Fate/stay night: Unlimited Blade Works, andfallen angel Slayer: Kimetsu no Yaiba.
Most Popular Anime By UFOtable:
God Eater
Fate/Stay Night: Unlimited Blade Works
Wit Studio
The studio was created in 2012 by former Employee of Production I.G George Wada. Still, it took them a year to release their main productions, Hal and Attack on Titan.
After he founded WIT, Tetsuya Nakatake became the sole director. Other former Production I.G. staffers such as animation directors Kyoji Asano and Satoshi Kadowaki joined the studio together. They all worked on Attack on Titan together.
Most Popular Anime By Wit Studio:
The Ancient Magus Bride
Hal
Kabaneri Of The Iron Fortress
Studio Bones
Bones was founded by Sunrise staff members Masahiko Minami, Hiroshi Saka, and Toshihiro Kawamoto. A project that they worked on was Cowboy Bebop: Knocking on Heaven's Door.
Hiroshi saka, the studio co-founder who worked on such shows as Mobile Suit Victory Gundam, Mobile Fighter G Gundam, and The Mars Daybreak,lost life in 2007 after losing his cancer battle and he was 44 years old.
After sakalost life, two new directors came to the board of directors: Makoto Watanabe and Takahiro Komori. Komori, a character designer, and animator were with the studio from day one.
Most Popular Anime By Studio Bones:
Full Metal Alchemist
Mob mentally unwell 100
Soul Eater
Noragami
Check Out: 18 Of The Best Anime's By Bones Studio ( According To My Anime List )
Madhouse Studio
Masao Maruyama, Osamu Dezaki, Rintaro, and Yoshiaki Kawajiri were among the Mushi Pro animators who founded Madhouse Studio in 1972.
The studio is also known for the Beyblade anime series, the Dragon Drive anime, and HunterxHunter', adapted into anime in 2011.
Madhouse works with known manga artists such as Naoki Urasawa and Clamp. Madhouse adapted Urasawa's Yawara and Clamp's Monster, with Masayuki Kojima helming the latter two.
The company has done animation for CLAMP's Tokyo Babylon, X, Chobits, Cardcaptor Sakura, and Clear Card.
Most Popular Anime By Madhouse:
Hajime No Ippo
Monster
Trigun
Hellsing Ultimate
Check Out: Top 30 Animes By Madhouse Studio: According To My Anime List