Are you ready to delight your eyes with exciting Shoujo anime? If yes, you're in the right place.
In our list, we have rounded up the best Shoujo anime for you. And they capture romance plots, science fiction, and even historical drama.
However, before we delve into the list, know this:
Indeed, shoujo anime targets teen female audiences. Even at that, don't expect that all the plots here will revolve around romance or an only-girl cast.
In essence, you will enjoy the Shoujo anime collection regardless of your gender. With that cleared, let's get into the thick of the action.
So, shall we begin?
Blue Spring Ride ( Ao Haru Ride )
This Shoujo anime is a typical story of how boys flock around a particular girl. However, Blue Spring Ride added a twist to its plot. And that makes it unique.
In this anime, the story revolves around a tomboyish girl, Futaba Yoshioka. She was once this girlish, envy-of-the-girls, and attraction to the boys.
At that time, Futaba shared a passionate feeling for a guy who later disappointed her after planning for a date. Since then, she decided to shun guys' attempts and be a bright student.
However, things got out of control for Futaba when her first love resurfaced into her life. What a twist, eh?
In the end, the anime was well worth the back and forth. Indeed, it is a similar story but with a delightful twist and suspense.
Clannad: After Story

Clannad is an all-encompassing Shoujo anime. The series has it all.
Be it love, life uncertainties, romance, reality, even adventure: you will get it all in Clannad. This series is undoubtedly one of the deep core plots on our list.
The story revolves around two high school graduates. They immersed themselves in the troubles of life and its accompanying emotions.
Soon, both graduates realized they needed more from each other. They couldn't even decide territories to chart for the future.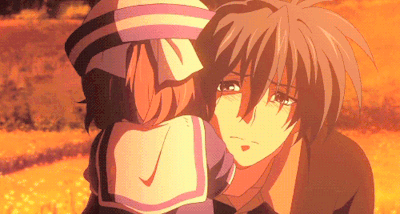 Fortunately, the high-schoolers learn early enough to support themselves. They both learned vital life lessons, like the importance of hard work. With that, the couples navigated their life problems.
In all, Clannad: After story captures the struggles of adulthood. More importantly, it shows how crucial family support is to its members.
From Me to You

From Me to You is one of the most suspenseful animes on our list. You can't tell if the two main characters are friends or if they would eventually fall in love.
About the main characters: there is the timid girl, Kuronuma Sawako, and the popular boy, Kazehaya Shouta. People often confuse Kuronuma's timidness for cruelty and even call her all sorts of names.
Out of the blue, Kazehaya started talking to Kuronuma. To appreciate this plot, you need to understand that Kuronuma had always crushed on Kazehaya.
Now, that point is where the suspense kicks in. From Me to You did well to shroud the nature of their main characters' relationship.
You'll hardly know if Kazehaya and Kuronuma had a genuine friendship. Perhaps the feeling is only one-sided. You might never know until you watch the anime till the end, and that's why we love it.
Golden Times

If you seek a break from love fairytales and the usual happy ending, you will love Golden Times. In this Shoujo anime, you will get the reality of how love requires work even with "all the feelings."
The plot revolves around the love of a Banri Tada. The story unravels as he changes his environment to learn new things, move to college, make mistakes, and find love.
However, there is a twist to the story. Banri suffered amnesia after a terrible accident. And his life and love decisions would go on and off in a bid for perfection.
Overall, Golden Times is an exciting anime. The reality in the plot makes the series relatable. The only odd thing is amnesia.
Check Out: The Best Anime Studio Of All Time
Kamisama Kiss

This Shoujo isn't your typical love story. Here, this plot is a mix of romance, supernatural, and adventure.
This Shoujo anime features demons. Imagine all the fun that it would entail!
The story centered on a girl, Nanami, who helped a stranger. The latter thanks Nanami with a kiss.
That kiss transformed Nanami into a land goddess. Her fortunes changed from there, and her life would never be the same.
The fun of this Shoujo anime is that you can't even predict when the love of romance will happen. It is that suspenseful!
Lovely Complex

If you have ever seen a love mismatch, you will understand the fun and comedy in Lovely Complex. This Shoujo anime has a different theme unusual for its genre. And that makes it a thrilling drama to watch.
Here, the story centers on two characters searching for their respective ideal partners. Funnily enough, the "ideal" crush of the two had already fallen in love.
Now, Koizuma Risa and Ootani Atsushi came together to help each other. They soon form a bond, to the surprise of everyone. Even teachers labeled the pair comedy central.
Koizuma is taller than even most girls in the school. Ootani, on the other hand, can't match the average boy for height. She is that short!
It's funny how they meshed and how they started growing in love. Like their relationship, most of the drama highlights physical differences and how people let them affect their love lives.
Maid Sama

Maid Sama is one twisted Shoujo anime. Indeed, it follows the usual theme of a popular boy and girl in high school. However, there is an interesting spice to the plot that will catch your attention.
This anime centers on a girl, Misaki Ayuzawa. She is the first female president of her school. And because the school used to be "only boys," she faced numerous troubles.
But Misaki was up to the task. She never shies away from using aikido skills to defend girls from molestation and boy's troubles.
Despite all her supposed "strong lady" personality, Misaki comes from a wretched family. As such, she works part-time as a maid to help with bills at home.
Misaki's secret life was a secret until a notorious and popular boy from her school saw her at her work station. That point was when the fun and comedy of this series set in.
But two things stand out from all the drama: the sharp exchanges and the brewing love you'll hardly think possible.
My Little Monster

Ever wondered what will happen if two supposed "bad" people fall in love? If yes, then you'll see it all in My Little Monster.
This Shoujo anime is a unique romantic love story that will grab your attention. The plot is as funny as it is weird.
The story revolves around a girl, Shizuku Mizutani, and a boy, Haru Yoshida. The former only care about her grade and would treat her classmates like "shit." As such, she has no friends.
Haru, on the other hand, couldn't care less about grades. He doesn't even attend classes, nor does he keep friends.
Funnily enough, Haru professed his love to Shizuku at first sight. Would she accept? Will their love story turn out cute and beautiful?
My Little Monster holds the answers! Just be ready to laugh hard. This anime is hilarious.
My Love Story

Unlike the typical Shoujo anime, My Love Story's main character is a guy. Nevertheless, the series is the usual romance but hilarious and relatable.
Ever looked at a couple and wondered how the guy got such a girl? Yes?
You know that astonishment; that is what awaits you in My Love Story.
In the story, Takeo Guoda, though muscular and well-built, can hardly get a girl. Whereas Takeo's best friend, Makoto Sunakawa, is every girl's dream guy.
Funnily enough, all Takeo's love interests always end up with Makoto. But the story might likely change now as Takeo saves a girl, Rinko Yamato, from molestation.
Will the new girl ditch Takeo? How soon before Makoto steals Rinko's heart from his huge friend? Such suspense and fun are what you will get when you watch My Love Story.
Nana

Nana is a story that reflects the reality of average high school girls. The plot revolves around issues such as heartbreak, love, lust, and low self-esteem.
If you prefer a shoujo anime that talks love and life how it is, Nana should be your pick.
About the plot, the story centers on two Nanas.
There is a Nana Komatsu. She depends so much on the people around her. Worse: Nana falls quickly in love.
Then, there is another Nana Osaki that prioritizes her career. The two namesakes soon met and influenced each other's lives.
Nodame Cantabile

Nodame Cantabile is the first of two music-related Shoujo anime on our list. Here, you will find it diffi to even separate love from music.
This series perfectly weaves love and music together to tell the story of connection, bonds, and healing. And it is undoubtedly a cool choice for anyone.
The plot centers on a boy, Shinichi Chiaki, and a girl, Megumi Noda.
The former, Shinichi, had a dream to play music among the top musicians in Europe. And seeing that he's from a wealthy family in Japan, he was well on his way.
However, Shinichi can be overly critical. Besides, he is scared of flying. From there, the story unravels until he meets Megumi.
Megumi is a pianist. And her performance waow-ed Shinichi. They both soon fall in love and decide to help each other overcome their respective fears. What a beautiful plot!
Check Out: 10 Of The Best Mystery Anime's You Need To Watch Today
Say I Love You

Love can happen even when you don't plan it and in the weirdest ways. That is what happened in this Shoujo anime.
Indeed, Say I Love You isn't unique. The story is similar to most Shoujo and high school romance. However, the characters are rich with personality and emotions.
For that reason, it's one of our top picks for you.
The story here focuses on a girl, Mei Tachibana. She decided to keep to herself since her classmates judged her to be thetaker of lives of a pet.
After that, there would be another misunderstanding in school. Thanks to that event, Mei barged into the most popular guy in the school: Yamato Kurosawa.
From there, Yamato convinces her to let him into her heart. Surprisingly, he even kissed Mei to save her from a follower. What an act!
Spice and Wolf

Spice and Wolf is a series based on a short novel. The story focuses on rejection and exploitation – albeit a failed one.
The story revolves around two characters in Holo and Lawrence Kraft. Holo was a powerful deity, and villagers worship and celebrate her for blessing them for various reasons.
Unfortunately, the villagers started developing means of self-sustenance. As such, Holo's influence waned, and she soon turned into a character in a folktale.
At this downtime was when Lawrence met Holo. They both needed each other's help. Lawrence wanted her for her gift, while Holo needed help to move out of the village.
Things changed, and they both started battling their identities and suppressed feelings. All these events happen over a long series of dialogues.
So, be prepared for long talks. Nevertheless, Spice and Wolf is an exciting series. It combines business and Shoujo maturely.
Vampire Knight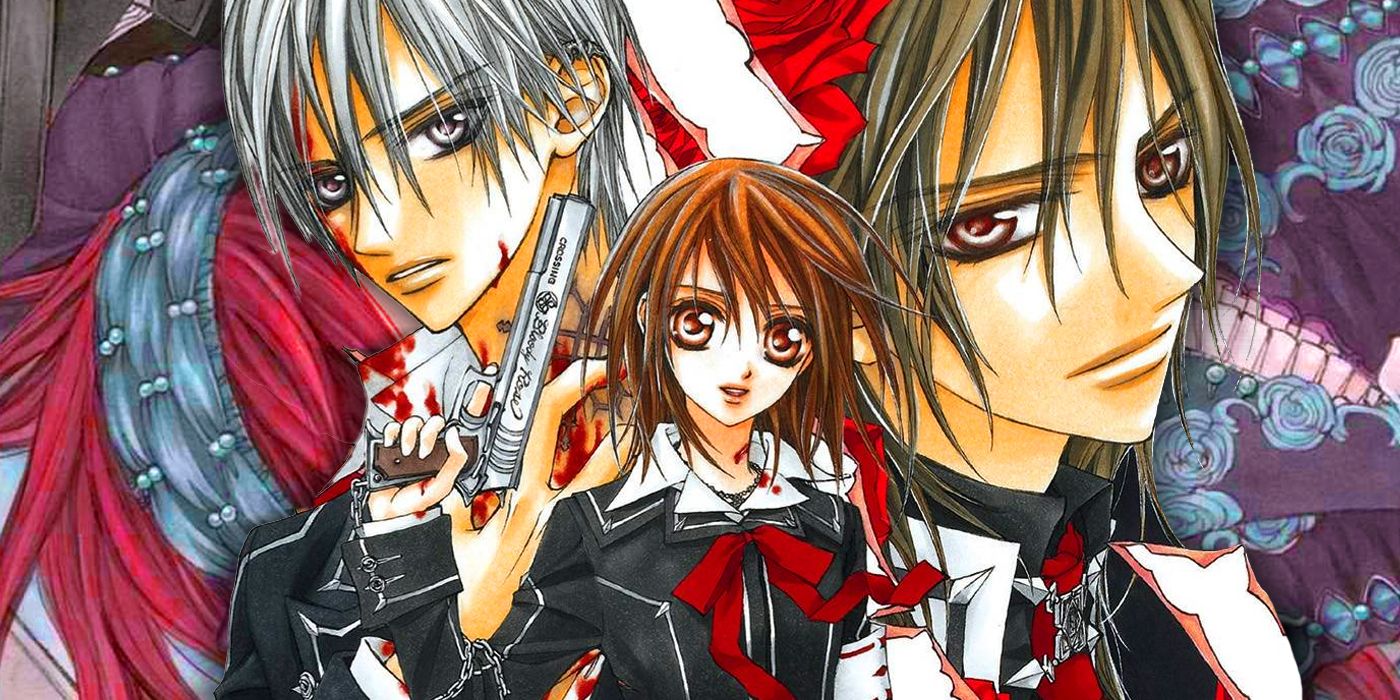 Perhaps you're tired of the ordinary, then try Vampire Knight. This anime is not your typical Shoujo. It combines supernatural, mystery, and adventure with romance.
There is a bit of blood too. When you consider the title, that won't come as a surprise.
The story centers on how vampires and humans coexisted in a town – unknowingly to the latter. They both had separate classes.
However, things will take a different turn when a human girl (accompanied by her stepbrother) decides to attend the vampire's class in the hope of meeting her crush.
Your Lie in April

Your Lie in April is much more than the typical Shoujo anime. This series highlights loss, abandonment, and reignition.
The focus of this anime is on a local and gifted pianist, Kousei Arima. He used to be a prodigious player that loves music. Then his motherlost life, and all the love for music and piano faded.
Kousei got into a deep trauma as a result of his mother's . So much so that he couldn't even string even the keys of his piano. He lost touch with music and friends.
Fortunately, things took a beautiful outlook when Kousei met another musician, Kaori Miyazano. Kaori, unlike Kousei, is a violinist.
With the help of Kaori, Kousei rediscovered his love for music. Even better, he understood music better to be more than just playing strokes and notes.
In all, Your Lie in April teaches powerful life lessons like forgiveness and acceptance.